OUR PRODUCTS
CHICKEN JALAPENO

admin

2019-01-09T19:25:33+00:00

SPICY CHICKEN FILLET

admin

2019-01-09T19:26:13+00:00

CHICKEN BBQ TIKKA

admin

2019-01-09T19:24:31+00:00

CHICKEN GOLA KABAB

admin

2019-01-09T19:34:42+00:00

CHICKEN SEEKH KABAB

admin

2019-01-09T19:38:47+00:00

CLASSIC CHICKEN WINGS

admin

2019-01-09T19:39:20+00:00

MOROCCAN CHICKEN WINGS

admin

2019-01-09T19:40:04+00:00

JUICY CHICKEN TENDERS

admin

2019-01-09T19:41:03+00:00

VEGETABLE SAMOSA

admin

2019-01-09T19:43:00+00:00
CHICKEN JALAPENO

admin

2019-01-09T19:25:33+00:00

SPICY CHICKEN FILLET

admin

2019-01-09T19:26:13+00:00

CHICKEN BBQ TIKKA

admin

2019-01-09T19:24:31+00:00

CHICKEN GOLA KABAB

admin

2019-01-09T19:34:42+00:00

CHICKEN SEEKH KABAB

admin

2019-01-09T19:38:47+00:00

CLASSIC CHICKEN WINGS

admin

2019-01-09T19:39:20+00:00

MOROCCAN CHICKEN WINGS

admin

2019-01-09T19:40:04+00:00

JUICY CHICKEN TENDERS

admin

2019-01-09T19:41:03+00:00

VEGETABLE SAMOSA

admin

2019-01-09T19:43:00+00:00
CHICKEN JALAPENO

admin

2019-01-09T19:25:33+00:00

SPICY CHICKEN FILLET

admin

2019-01-09T19:26:13+00:00

CHICKEN BBQ TIKKA

admin

2019-01-09T19:24:31+00:00

CHICKEN GOLA KABAB

admin

2019-01-09T19:34:42+00:00

CHICKEN SEEKH KABAB

admin

2019-01-09T19:38:47+00:00

CLASSIC CHICKEN WINGS

admin

2019-01-09T19:39:20+00:00

MOROCCAN CHICKEN WINGS

admin

2019-01-09T19:40:04+00:00

JUICY CHICKEN TENDERS

admin

2019-01-09T19:41:03+00:00

VEGETABLE SAMOSA

admin

2019-01-09T19:43:00+00:00 Heat 1 tbsp of oil in a nonstick karahi or pan and saute the onions on a low flame till golden brown. Add the ginger-garlic paste and tomatoes, mix well. Add all the dry masalas and saute on a low flame till the oil separates.Add the minced chicken and cook on low flame for about 45 minutes. Add mint and coriander leaves, green chillies, and lime juice. Mix well and simmer for 10 minutes. Serve hot with pao (bun).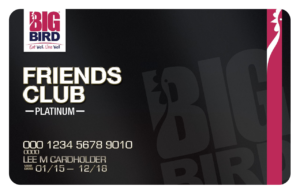 Contribute healthy & tasty recipes
Submit your delicious receipe and if it gets selected it will be posted on our website with your name.